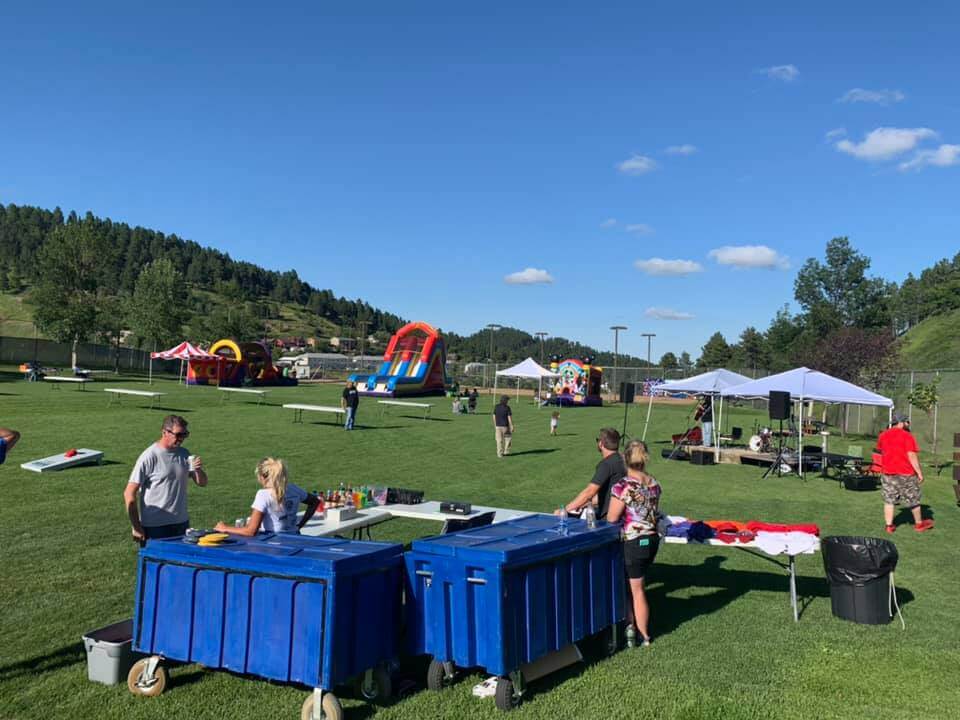 Lead Live is a family-oriented event in the Manuel Brothers Park that has taken place in Lead since 2011. We are excited to bring back some of your favorite activities as well as add new activities that work with the Handley's community and family focus.  
Lead Live is hosted to provide our locals with the opportunity to showcase their businesses, network, and create strong community values.
Event Details
Lead Live 2023:
June 13th 5PM-9PM
July 11th 5PM-9PM
Aug 15th 5PM-9PM
Lead Live Street Fair strives to engage and connect members of the community. Our mission is to celebrate and embrace the diversity of the Black Hills and western South Dakota. Lead Live will provide a venue for artists, local businesses, science, and history to grow and thrive together in our beloved community in the northern hills.
Remembering Lead Live 2022 —
 July – Summer of Lead Love – Live music by Camp Comfort, retail and food vendors, farmer's market, bounce house and free kids activities, beverage garden and so much more!

August – End of Summer Family Bash – music by High Rise, retail and food vendors, farmer's market, free kids activities, beverage garden and so much more!
The Handley's effort in putting on these events would go farther with the support of your business as an official corporate sponsor of Lead Live hosted by the Handley Center.  Fill out this form to become an official corporate sponsor for Lead Live. Sponsors will be recognized on Facebook as well as marketing materials promoting the event and signs at the event!  
Thank you for your time and consideration. The Handley board is extremely excited to continue our leadership of this event and to support our great community. Your financial sponsorship, as well as your organization's participation and attendance are greatly appreciated.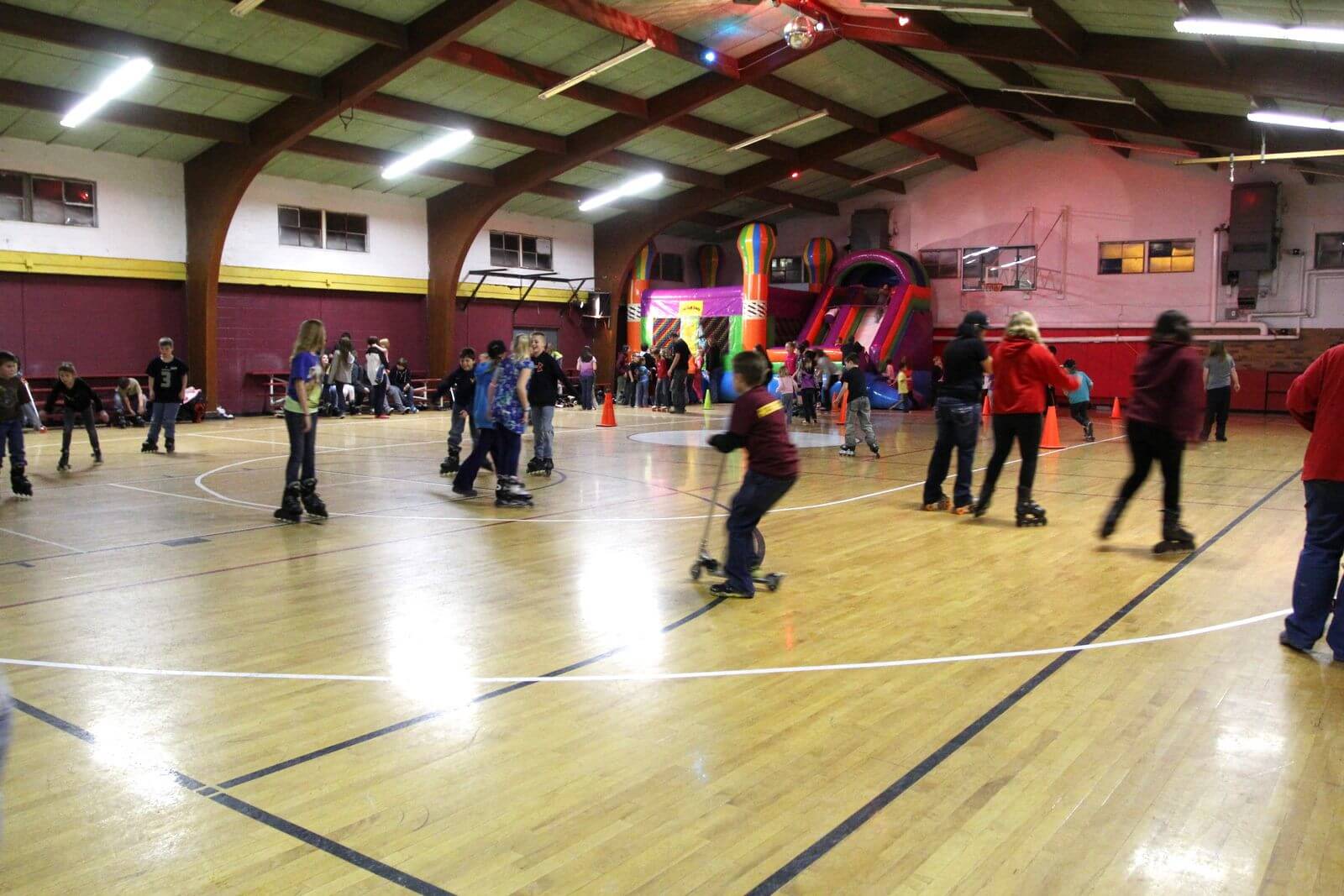 Skate Night is held at The Handley Center every Friday night when Lead-Deadwood schools have class. Then, Wednesdays in June & July.
Follow us on Facebook for updates.
$3 admission
$2 skate rentals
Event Details
$3 admission / $2 skate rental
$5 theme nights (Teen and Adult)
Light concessions offered
Every Friday night when Lead-Deadwood schools have class.
Every Wednesday in June & July (No skating in August with the exception of private parties).
Skate Night Rules
Absolutely NO candy, food or drinks allowed in the gym.
Watch your stuff! We are not responsible for lost or stolen articles.
Skate at your own risk. Be aware of your surroundings and skate safely.
Bullying is not tolerated!
All participants must pay admission to be in the gym unless the patron is a parent or guardian supervising their children.
All skaters must skate in the same direction and keep your hands to yourself.
Have fun and be safe.
Sponsors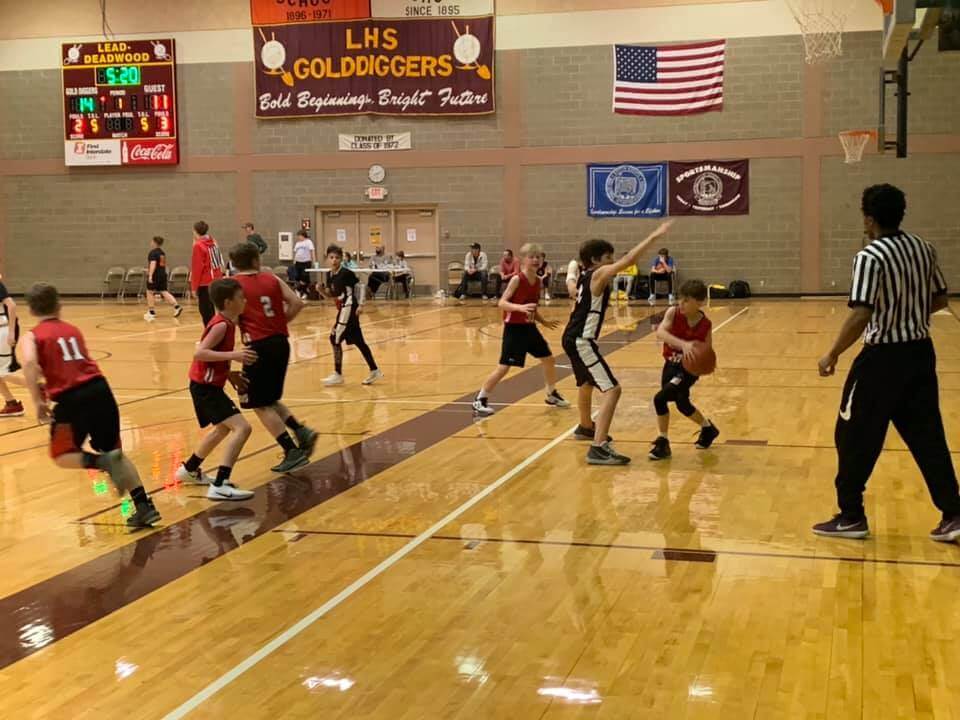 Continuing this tradition since 1989, The Handley Center is welcoming boys and girls in grades 3-8 to the Lead/Deadwood High School for the Mile High Basketball Tournament.
We use experienced and certified refs and guarantee that you will play in three games.
Early registration – $155, and then is $165 and must be accompanied with the registration form.
Event Details
Mile High Basketball Tournament March 10-12, 2023
Boys' and Girls' brackets- grades 4, 5, 6, 7, 8th
Experienced/Certified Refs
Three game guarantee
Registration fee per team prior to Feb. 28  $150 plus $5 cc fee $155 total.  (After February 28 $160 +$5)
Payment must accompany the registration form.
Cancellations will receive a full refund if cancelled before March 1.  No full refunds after February 28.
50% refund if the tournament is cancelled due to weather
Adult Daily Pass- $6/Adult Weekend Pass- $10
Student (K-12) Daily Pass- $3/Student (K-12) Tournament Pass- $5
Family Weekend Pass- $22 (For family members living in the same household)
Games will be played at the Lead/Deadwood High School & Overflow to Handley Rec Center
Concessions will be available
Sportsmanship will be emphasized- Refs will give out Concessions gift cards to players who demonstrate good sportsmanship.
It is the coach's responsibility to ensure The Handley has received the registration.
2023 Mile High Tournament Rules
Regular high school rules will be used, unless otherwise noted.
Players must compete in their own grade classification, with the exception tha lower grade participants may play up.
Players can only play on one team within same division.
No player may be added to roster after team has played one game.
All teams must have uniform shirts with visible numbers.
Game time is forfeit time. You may start a game with 4 players.
Game length is 2-18 minute halves with a running clock. The clock will stop the last 10 seconds of the 1st half on all dead balls and the last two minutes of the game if the lead is 10 points or less.
Half time break is 3 minutes if the games are on schedule!
Three point shots will be used on courts that are properly marked.
Teams are allowed three time-outs per game. Time-outs do not carry to overtime.
The first overtime will be two minutes with the clock stopping (if games are on schedule), one time-out per team in overtime. The 2nd OT is sudden death with no timeouts allowed.
There is no pressing after a 10 point lead.
All Defenses are allowed in grades 6th-9th.
No Zones are traps allowed in grades 4th & 5th.
Technical and Intentional fouls will be 2 points and possession of the ball.
Coaches are responsible for players and spectators of their own team.
Referees may remove a player, coach or spectator from any game, or the entie tournament for unsportsmanlike conduct.
Each team must supply its own warm up balls and first aid supplies.
​Each team must supply one person for clock and scorekeeping (PLEASE remember 

these people are volunteers, not professionals).

No locker rooms available.
Please Stress Sportsmanship!